Plan F vs. Plan G
There is a lot of talk lately about the retirement of the Plan F Medicare Supplement.  It is true that it will no longer be available after 2019, but only for those folks who are turning 65 in 2020.
What does it mean for you?
Most people who choose the Medigap or Medicare supplement type plan choose Plan F because it covers 100% of the costs left over after Medicare pays its part of your doctors or hospital bills.
Plan G is another of today's options that works the same way with one small exception.  It pays 100% of the costs AFTER you pay the Medicare Part B deductible, which for 2019 is only $185.00.
That's right, $185 is the entire deductible for the year on Medicare Plan G!
And the biggest benefit to Plan G is lower monthly premiums. It's about $40 less per month than Plan F so it can save you money. Most of my clients who currently have Plan F have already changed to Plan G.
Has your monthly premium increased a lot this year?
Because more people are choosing to leave Plan F and move over to Plan G the cost of Plan F will increase a lot in 2020. If you have already received notice of your increase and want to compare costs CLICK HERE.
Medigap Plans are standardized so Plan F is Plan F and Plan G is Plan G. Insurance companies charge different rates to administer these plans but they work exactly the same. So I always advise my clients to enroll in the least expensive one.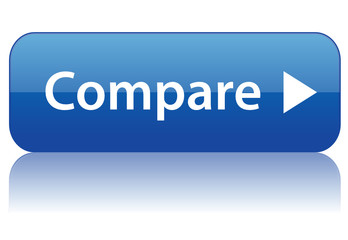 Below are some common questions and answers about changing plans.
When can you switch your Medigap policy?
If you have had a Medicare supplement plan since you turned 65, in most cases you can change to the same or a lower plan (from plan "F" to plan "G") at the same or another company without having to wait for open enrollment.
IMPORTANT: If you don't have a guaranteed issue right, or it's outside your Medigap open enrollment period, you may have to answer some medical questions. To find out what your options are you can contact me. I'm happy to answer any questions you have or help you switch.
What if you switch and you don't like your new plan?
You have the right to change your mind and cancel your new Medigap policy within the first 30 days if you are not satisfied with it. This is called your "free-look period". The 30 day free-look period starts when you get your new policy. And depending on where you live or what insurance company you're with, you may have additional opportunities after the 30 days to change back.
Do you have to switch Medigap policies if you move to another state?
No. You can keep your current Medigap policy in any state as long as you are still enrolled in Original Medicare (Part A and Part B). But it's a good idea to shop around because you may find the same plan for a lower cost in your new state. Rates vary widely from state to state.
Now that you know more about changing Medicare Supplement plans, you may be wondering about your current coverage. Or maybe you don't have a Medigap policy and would like to make a more detailed comparison of your options.
Whatever your situation or your concerns, I would love to help you figure out the best course of action. To get to know me a bit better, take a look at the ABOUT page and read some testimonials from my clients.
If you'd rather start by getting more information in front of you, use the button below, which lets you schedule a phone appointment with me, or I can email you personalized information about Medicare Supplement plans available in Maine or New Hampshire.
If you want assistance right away, I am happy to help you by phone. Give me a call toll free at (866) 976-9038 or call (207) 370-0143.
I'm here to support you and help it all make sense.
Would you like my help?
If you would like to talk to me or schedule a meeting at your home or a nearby meeting place, you can reach me at 207-370-0143 or use my simple form on the CONTACT ME page of this site to send an email message.
The best part about working with me is that it will not cost you anything to meet with me to discuss your options or to review the plans that are available. I am paid by the insurance companies in the form of a commission if you enroll in a plan.
You will not pay any more than anyone else and you are under no obligation whatsoever to enroll in any plans if you meet with me. My goal is to help you and I have found great joy in being able to offer my services to people who need my help.
If you are turning 65 this year or retiring,
you may have questions.
Call me today and I will be happy to explain all your options and help you compare plans so you can choose the coverage you need for a price you can afford.
Schedule a phone call or an in-person meeting.
I can answer all your questions over the phone or we can meet face-to-face and I can help you with everything you need to know. I have all the forms and applications you need and I can also help you complete them.